Now tell me, what is it that you truly desire?

Lucifer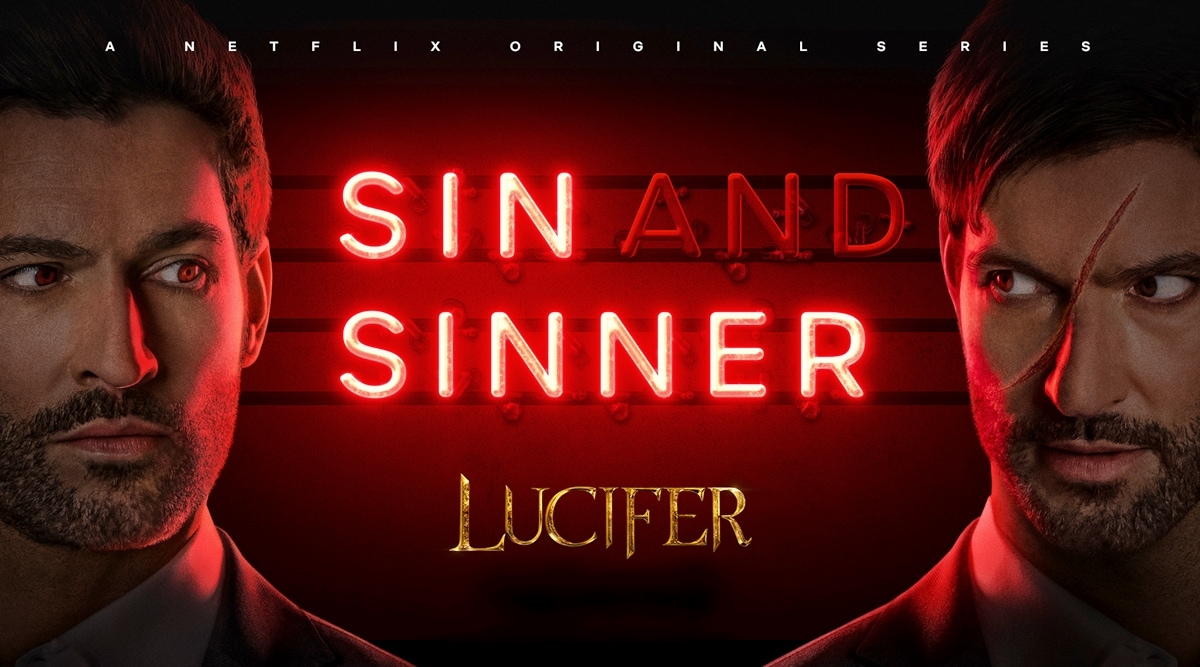 Well, they did it. Lucifer has remained at the top of the Netflix Top 10 list all week. With how popular this show is, I am not surprised. I have been an avid fan since the first season aired on Fox, but man do I love to see that 'Netflix Original Series' at the top now. I feel the series has made a substantial improvement since the move in networks, but the show and characters remain true to the format that gained them popularity.
Since we are already 5 seasons deep into the story, I really have no idea where or how to start a review on this show. It's quippy, it's fun, can be very campy at times, and has just the right amount of heart to make it one of my favorites. The will they/won't they theme between Lucifer and Detective Chloe Decker is handled well, and I believe the characters were cast perfectly for these roles. Tom Ellis plays a great, self absorbed Lucifer, and Lauren German as the Detective has an amazing mix of strength and vulnerability that keeps the viewer connected to her. There are too many side characters to name, but after 5 seasons, I've become just as invested in their storylines as I have Lucifer and Chloe's. The cast is super talented and fun to watch.
Speaking of talent, I have to hand it to Tom Ellis and his portrayal of not just Lucifer, but Micheal, too. His Micheal is so remarkably different from Lucifer, that half the time I forget it's the same actor.
With shows like these, you have to forgive some of the special effects, especially considering they started out on Fox without a huge budget. Lucifer's 'devil face' changes from episode to episode in the earlier seasons until they found a bigger budget with Netflix. There was an effect that was absolutely stunning at the mid-season finale of season 5, episode 8.
However, the actual finale of season 5 was very lackluster and disappointing. This had nothing to do with the story, but visual effects. It turns out most of season 5 had been filmed prior to the Covid shutdown, except for the very end scene of the finale, which so happened to have been the biggest scene. When they picked up filming again, it was right when the restrictions were lifted, so the scene that should have been a full on angel battle ended up very sparse and sadly laughable. I absolutely in no way hold this against the show creators and everyone that worked on the project, as Covid hit us all in various ways and it just couldn't be helped. I just ask that everyone keep this in mind when watching the finale.
We have one more season coming, and I hope they are able to make it up to us in a big way. Rumor has it that they have already finished most, if not all, of the filming, but there is no scheduled release date as of yet. I bet we'll hear something on that soonish, and it's possible we could have the final episodes before the end of the year. I can't wait because I really want to know where they're going with the plot after season 5.
Well, for now it's back to work on Hotel. I didn't quite get it finished this week, but I'll have the new files ready to go next week. For now, here's a peek at the new cover artwork. I'm very happy with how the new covers are turning out!
With After, Hotel, and Vegas never getting reworks after Dreamland released, these covers are long overdue. Can't wait until they're all ready to go! Until then, have a relaxing weekend and Happy Reading!