Happy Friday, all! I hope everyone had a great first week of summer. It's been relatively mild here in North Texas with a lot of rain, but I know that searing heat and unpredictable power outages are just around the corner. Oh boy!
I've been keeping an eye on the Netflix Top 10 all week, wondering what I'd be watching come today, and was actually surprised that Manifest still has the number one spot 2 weeks in a row. I watched the pilot when it first aired on NBC in 2018. It was interesting enough, and a show I always figured I would go back to, but just haven't yet.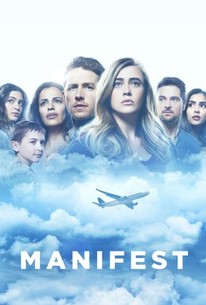 A commercial airliner suddenly reappears after being missing for five years. As those aboard reintegrate into society, they experience guiding voices and visions of events yet to occur, and soon a deeper mystery unfolds.
I did see that the show's 4th season was cancelled, so the series is finished with the 3 seasons on Netflix. I might have to give it a go here soon. The premise sounds great.
As for the movie this week, we have Fatherhood, staring Kevin Hart. I've actually had my eye on this movie since I first saw the trailer, and I'm glad I got to watch and review it today. Since Hart is known for his comedy (whether you think it's good or bad), I was curious to see him in a serious role. This film starts off with Hart just losing his wife right after the birth of their daughter.
So, get your tissues ready. It starts off pretty bumpy.
The movie itself doesn't really offer many surprises. It is pretty basic in the story of a widower struggling to raise his daughter after the sudden loss of his wife. Although the setup is sad, the movie is still uplifting as Matt (Kevin Hart) copes with his loss and continues to live his life while putting his daughter first.
Overall, I think it was a solid movie for its genre and the cast was entertaining enough to watch. I generally do not watch many dramas that don't have a supernatural twist, but I'd give it a 4 out of 5 stars for the genre.
Book Update
This week has seen a lot of progress toward my work on reformatting and rereleasing The Phoenix Curse. I managed to finish up Vegas and submitted the new updates to Amazon, Apple, and B&N, although I got a kickback from Amazon this time. Although I've already updated After and Hotel with no problems, it looks like I will have to completely start over with Vegas. That means there will be a new ASIN, new ISBN, and the book will appear in the series unpurchased even if it's already been bought. Kinda frustrating and weird what makes it through Amazon's quality assurance and what doesn't. They said this way will be less confusing though.
Okay.
Guess it's time to get to work! Once I get this mess straightened out, I will continue my work on Dreamland, which has already been started, and I will have some big news come next week, so keep an eye out!
Until then, have a great weekend and Happy Reading!